Does This Sound Like You?
Are you feeling overwhelmed with the vast sea of information on Amazon selling, uncertain about which products to choose, or where even to begin? Perhaps you've kickstarted your Amazon journey, but you're stuck, unable to scale your store to its true potential. If these challenges resonate with you, rest assured, you're not alone. I was once in your shoes, navigating the same hurdles and facing the risk of failure.
That's precisely why the Start, Grow, and Profit Amazon Course was crafted – to offer South Africans like you a clear, tailored blueprint to turn those challenges into successes. Dive into a comprehensive step-by-step guide that equips you with strategies, insights, and lessons I wish I had when I embarked on my Amazon journey.
Let's build your six-figure Amazon empire, together!
🌟 Now, Imagine This…
Waking up every morning, your phone buzzing with Amazon sales notifications. Every product you list becomes a best-seller, and your bank account steadily grows, reflecting the results of your hard work.
🔥 What If I Told You There Was A Better Way?
While it's true that there's an abundance of methods to earn with Amazon, you need more than just a method; you need a tested, successful model. A blueprint. A strategy that takes the guesswork out of the equation. And that's precisely what this course offers.
🚀 Our Unique 3-Step Process:
Customized Best Practices: Specifically tailored for South African entrepreneurs, but with unique insights from Canadian Amazon vendors. Get a competitive edge with international tactics.
Solid Business Blueprint: Navigate the Amazon marketplace with confidence. Design a foolproof business plan centered on proven models, ensuring your products don't just sell; they excel.
Active Learning & Support: As you implement and apply, benefit from real-time feedback through our live Q&A calls. Get unstuck, refine, and drive results.
📣 Does This Sound Like You?
Drowning in a sea of information, unsure what products will turn a profit?
Feel like you're spinning your wheels, not knowing where to start on Amazon?
Hit a roadblock and can't elevate your current Amazon store?
Desire a strategy that ensures success and sidesteps potential pitfalls?
If these scenarios sound eerily familiar, breathe a sigh of relief. You're not alone, and more importantly, there's a solution.
Why This Course Is Your Next Best Move
This isn't just another course. It's a lifeline to your Amazon success. I've been where you are and felt the frustrations, the confusion, and the overwhelming sense of being lost in the Amazon maze. And that's why I've created the Start, Grow, and Profit Amazon Course, to not just teach, but to mentor, guide, and ensure your journey on Amazon is nothing short of remarkable.
---
💳 Ready to leapfrog the competition and supercharge your Amazon business? Take the next step. Enroll in the Start, Grow, and Profit Amazon Course using your credit card or PayPal.
Unlock your full potential and watch as your profits soar, all from the comfort of your home in South Africa. Your six-figure Amazon empire is just one click away.
---
Here's What's Included For You:
| Course Module | Description | Value |
| --- | --- | --- |
| 📘 Amazon Selling 101 | Essentials on starting your Amazon business, from account opening to the product listing, prepping, shipping, and profit calculation. | $197 |
| 🎯 Goal Setting & Business Planning | Guidance on creating annual goals and action plans for scaling your Amazon sales from $10K to $100K monthly. | $197 |
| 🚀 Category Ungating | Get access to sought-after categories and receive links to trusted suppliers for smooth updating. | $297 |
| 🛒 OA/RA/REPLENS Training | Deep dive into three distinctive Amazon selling strategies. | $497 |
| 🔍 Research Methods Training | Discover proven research methodologies from a million-dollar Amazon enterprise. | $1,997 |
| 📈 PPC Training | Master PPC techniques to amplify your sales, specifically tailored for arbitrage and wholesale items. | $297 |
| 🔎 Product Analysis & Management | Learn to analyze, qualify products, and manage post-shipment processes and inventory efficiently. | $597 |
| 🤝 1 Year VIP Facebook Group Support | Enjoy a full year of support in our VIP Facebook group. Stay updated and benefit from additional training to refine your Amazon operations. | $1,997 |
| 💡 Live Q&A and Training | Twice-a-month live Q&A sessions and product sourcing/training, ensuring you're always in the loop and supported in your Amazon journey. | $2,997 |

But, Wait…..There's More! ✨
Exclusive Course 📚
Dive into strategies tailored for the Canadian market that have catapulted many, including myself, to phenomenal success on Amazon.
Lifetime Updates 🔄
Stay ahead of the curve! Amazon evolves, and so do our updates, ensuring your store remains top-tier amidst changes.
VIP Facebook Group & Twice a Month Live Q&A Calls 🎤
With our bi-weekly live calls, you're never navigating the Amazon maze alone. Seek answers, gain insights, and ensure you're always on the right path.
The immense value we're offering is worth over $9,000! However, today is your lucky day. Gain instant access without breaking the bank. Flexible payment options tailored for you await. Ready to transform your Amazon journey?
---
Meet Your Expert ✨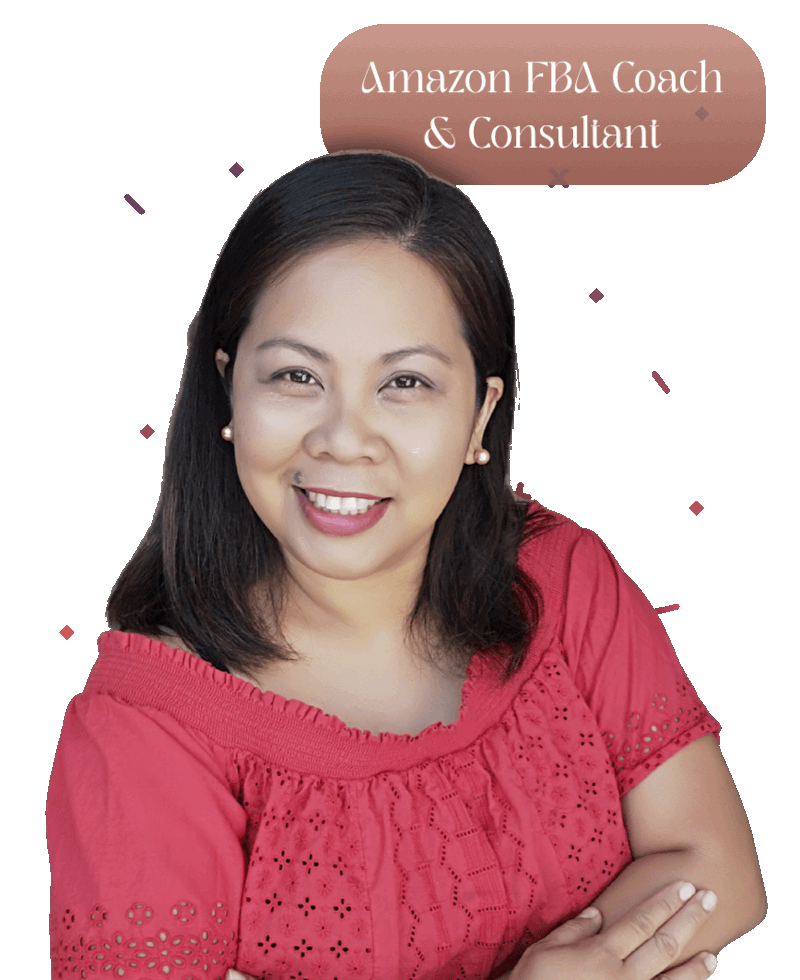 Hello, beautiful souls! I'm Sheryl Marcinek, your guiding light in this Amazon journey. Once upon a time, I stood where you stand today. I was juggling the demanding roles of being a full-time mom, a doting wife, and an employee making a mere $14 an hour in a bakery. My days felt endlessly exhausting, and my dreams seemed light-years away. But life has a beautiful way of unveiling opportunities when you're determined. That's when Amazon selling beckoned!
Today, thanks to the power of Arbitrage and wholesale strategies, my husband and I proudly helm a million-dollar Amazon empire. The best part? We've reclaimed our time, ensuring our family always remains at the heart of everything we do. But my journey doesn't stop here; I've taken on the mantle of an FBA Coach and consultant, guiding countless souls like you toward financial freedom and success on Amazon.
My credentials? Well, let them speak for me:
Over 2 years as an Amazon Coach
A whopping $1 million in Amazon Sales
A track record of 100+ glowing 5-star reviews from students.
What Packages Are on Offer To You?

Here are the 3 main pricing structures that we have available for you:
🌟 Best Value Offer 🌟
One-Time Payment
Only USD 1497
🔥 Hot Pick! 🔥
Flexible 6-Month Plan
Just USD 283 per month
✨ Take It Easy ✨
Spread Over 12 Months
Only USD 158 monthly
What Do Our Amazon Entrepreneurs Have To Say?
Considering the Start, Grow, and Profit Amazon Course? Let's hear from those who've walked the path before you and achieved incredible success:
🌟🌟🌟🌟🌟 Thabo Mokoena "The strategies in this course transformed my Amazon game! I went from a struggling seller to pulling in a six-figure income in under a year. Sheryl's methods are pure gold!"
🌟🌟🌟🌟🌟 Priya Naidoo "I was skeptical at first, but after implementing just a few of Sheryl's techniques, my profits soared. I never imagined I'd see a six-figure income, but here I am, living the dream!"
🌟🌟🌟🌟🌟 Siyabonga Sithole "Thanks to Sheryl and the Start, Grow, and Profit course, I've achieved financial freedom. Her step-by-step approach made it easy, and the results? Phenomenal!"
🌟🌟🌟🌟🌟 Amara Essien "This course is the real deal. I followed Sheryl's blueprint, and in just months, my Amazon store's income reached levels I'd only dreamt of. Highly recommended!"
🌟🌟🌟🌟🌟 Lebohang Khumalo "Sheryl's course changed my life! I went from earning a mediocre income on Amazon to a whopping six figures! If you're on the fence, take the plunge; it's worth every cent."
🌟🌟🌟🌟🌟 Jolene Van Wyk "Enrolling in Start, Grow, and Profit was the best decision I've made for my Amazon business. The results were almost immediate, and I've now joined the six-figure club thanks to Sheryl's insights and strategies."
If you've been searching for ways how to make money online with Amazon, look no further. Imagine pulling in $1,000 a week or more, right from the comfort of your home. It's not just a dream; countless individuals have made this their reality, and you can be next.
You've perhaps come across numerous methods and tips on how to earn money from Amazon at home. But this course isn't just another one in the crowd; it's a beacon, guiding you directly to the promised land of six-figure earnings. With the right mentorship and actionable steps, you're not just learning; you're evolving both as an entrepreneur and an individual.
So, before you venture elsewhere or get lost in the vast sea of information, remember that the ladder to success is right here. All you need is the will to climb it.
And, if you're aiming to amplify your Amazon game even more, consider unlocking the potential of exclusive categories. For those looking for the secrets to ungated access to premium Amazon categories, boost your sales with this insightful Ungated Access Amazon course.