What Types of Rentals Properties are Available?
There is a great variety of places to stay in South Africa. The most well-liked ones are listed below:
A bachelor flat: This is a one-bedroom apartment designed for single people, typically with its own living room, kitchen, and bathroom.
An ordinary flat: This often consists of a kitchen, a bathroom, a living room, and one or more bedrooms.
A townhouse: This can be a single-story unit or a duplex, and it is part of a community of twenty to thirty other homes. Maintenance costs are often covered by the tenants.
A cluster house: This is a family residence located in a complex with other amenities, such as a swimming pool and a fitness centre. Most of these homes also feature gardens.
A Cottage: A freestanding home typically located on the grounds of a larger property. A cottage is a tiny outbuilding located on a large property.
The South African Rental Market
Homes can be rented privately in South Africa, however, the vast majority of tenants work using real estate agents. You may feel more secure when renting through a real estate agent. This is because the Estate Agency Affairs Board of South Africa mandates registration for all agents. Numerous SA real estate agents are also active participants in the Institute of Estate Agents.
Internet Hubs
Expats in South Africa typically start their hunt for a place to live online, using either a dedicated website or a suite of mobile apps. These help size out the rental market in a country and peruse listings of various property kinds. In South Africa, some of the best places to find a rental are:
24 Private Real Estate
Agents from Gumtree.com
These comprehensive property management firms will aid you in your search for a suitable rental and handle all the associated paperwork. Because of their knowledge, they will additionally be able to counsel you on your rights as a renter in South Africa and address any concerns you may have. You may discover listings for various real estate agents in the country's White and yellow pages.
Dorms for College Students
In South Africa, there are a variety of living options for students to choose from. Tenants in these have the same protections under South African law as those in any other sort of rental. However, university-affiliated properties may have a separate set of guidelines.
A lot of people choose to stay in a hotel right on campus because of how convenient it is to go to and from class. These dorms are often apartments with shared kitchens, living spaces, and bedrooms (either private or shared). Many of these also include furnishings and meal plans, reducing the overall cost of living for students. The University of Johannesburg and the University of Pretoria, two of South Africa's most prestigious universities, both provide on-campus housing facilities.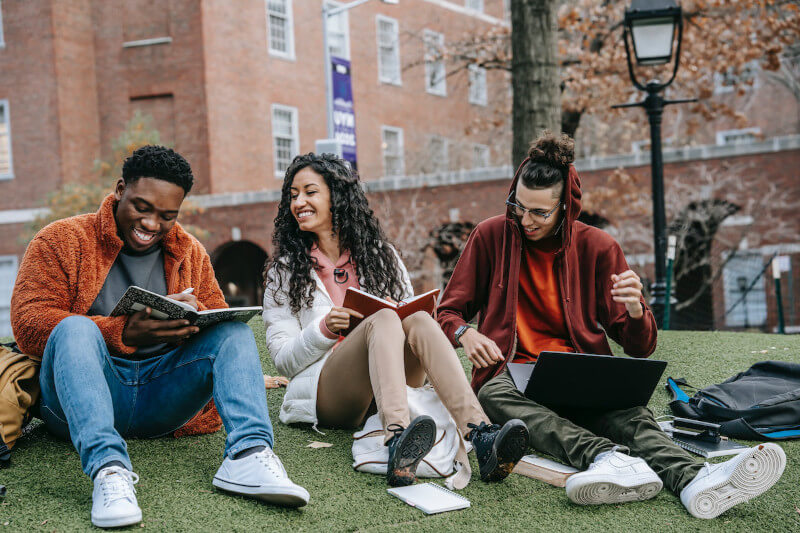 South African university towns contain several private halls of residence since on-campus housing can be scarce and expensive. These are living quarters modelled after dorms, however, they are not associated with any one school. Campus Key, Nest, and Heron Square are just a few examples of rural communities.
Some college students, of course, opt to live in traditional private rentals rather than dorms. In such a scenario, college students would follow the same steps required of anyone wishing to rent a home. They would benefit from having the same tenant protections as any other building in South Africa.
Where and How to Look for a Rental in South Africa
In South Africa, most foreigners use the services of a real estate agent to find a place to live. The first step is to choose a real estate agent to show you several houses that fit your criteria. You might also do your property search online, compile a shortlist, and then schedule showings with agents directly. When you find a rental that suits your needs, you'll likely be required to submit an application along with identification and immigration papers. The real estate agent may want a non-refundable holding deposit at this time.
You'll need to put down an initial payment on the flat after the landlord gives the green light. In most cases, this is equal to one month's rent. The agent may also charge a fee to check references, negotiate the lease, and verify your employment information. Following these steps, you will be ready to sign your lease. When it comes time to sign your lease, double-check that the terms are accurate and in line with your rights as a renter in South Africa.
It is common practice to complete a thorough inventory report with the help of the estate agent before signing the lease. This comprises a complete inventory of the landlord's personal property as well as a thorough condition report outlining any issues that have arisen. Typically signed at the same time as the lease, this document can be used in the event of a disagreement following your tenure. You must go through the same steps and provide the same documentation if you plan to rent from a private landlord. Make that the rental agreement follows the norms for tenants' rights in South Africa.
South Africa's Public Housing System
The National Housing Finance Corporation provides low-income South Africans with housing programmes and subsidies, however, there are no such programmes in existence to assist non-South Africans in affording rental homes.
Rental Agreements in South Africa
In South Africa, the standard lease term is two years. However, depending on the landlord, shorter or longer lease terms may be acceptable. Your lease, regardless of its duration, should contain:
Identifying information about the landlord
One of Your Names
Where the house is located
Information about a real estate broker
Amount due for rent and payment plan
Landlord and tenant duties including the possibility and amount of rent increases
Conditions for eviction (such as rent nonpayment)
A Contingency Plan
To reduce the likelihood of a disagreement at the end of the lease, you should also sign an inventory report. One copy each for you, the landlord, and the real estate agent should be made once the agreement has been signed by both parties.
Tenant Duties and Benefits
When moving into a rental unit in South Africa, tenants take on certain responsibilities. Among these are:
Punctual rent payment
Taking good care of the property and returning it undamaged (other than normal wear and tear).
Only for the agreed-upon purposes shall the Premises be used.
Leaving the premises upon lease termination
Tenants in South Africa enjoy several protections under the law. Here are a few examples:
Unless otherwise stated in the lease, subletting the property without the landlord's permission is permitted.
Having a receipt issued for all rent and security deposits
Except as provided for in the lease, the landlord may not raise the rent.
Tenant Protections and Responsibilities
When renting out a home, landlords also have legal responsibilities. Among these are:
Providing the property and all of its components (keys, remotes, etc.) to the tenant.
Keeping the property in good shape throughout the lease (including performing routine safety inspections).
Keeping the tenant from having any interruptions while using the property
Unless otherwise specified in the lease, the tenant is responsible for paying any applicable local taxes.
The landlord, of course, is also entitled to some protections. One of these is the ability to evict a tenant for failure to pay rent as specified in a lease. Deposits can be used for emergency maintenance during the tenancy and immediately after it ends.
You Can Now Make an Informed Decision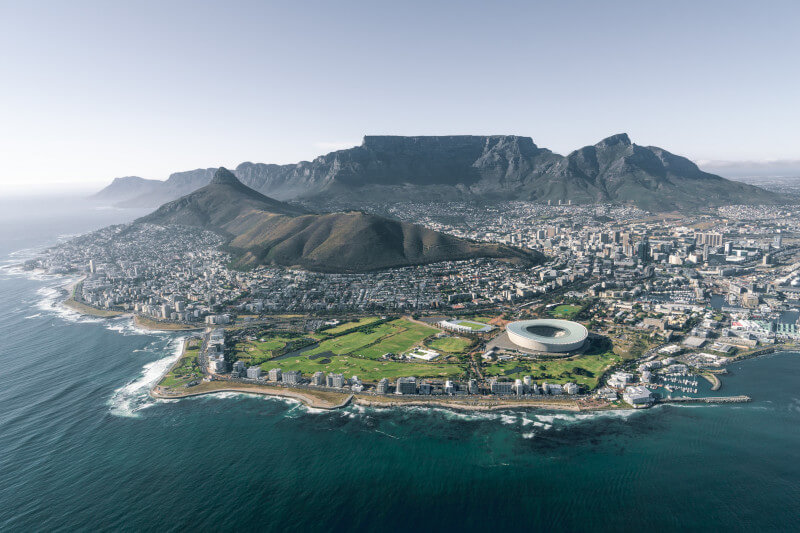 The rental industry in South Africa has seen tremendous expansion in recent years, with renting being a popular choice for both locals and visitors. Despite a minor increase in average rental prices, there are numerous types of rental properties available, including bachelor flats, flats, townhouses, cluster houses, and cottages. Real estate agents are often utilised to find and obtain rentals, creating a sense of confidence due to their registration with the Estate Agency Affairs Board of South Africa.
Online sites such as 24 Private Real Estate and Gumtree.com are also popular for rental searches. For students, there are options such as on-campus dorms, private halls of residence, or traditional private rentals. When renting in South Africa, it is vital to follow the regular process of applying, producing identity and immigration paperwork, and comprehending the terms and conditions of the lease. Before signing the lease, it is also advisable to do a detailed inventory report with the estate agent. With the correct knowledge and planning, renting in South Africa can be a smooth and enjoyable experience for both locals and visitors alike.