The rise in popularity of online trading coupled with an increase in the number of fraudulent investment schemes has led regulators from around the world to impose stringent rules to license and regulate brokers and FSPs.
The Financial Sector Conduct Authority, also known as the FSCA, is the government agency in South Africa that is in charge of issuing licenses and regulating the activities of all brokers. All licensed brokers on the FSCA's database are each given a one-of-a-kind Financial Service Provider (FSP) number. This is how the FSCA accomplishes this goal.
Deciding Where To Trade
When deciding where to trade, you must select a broker who possesses a valid license issued by the FSCA. This is true regardless of the size of your investment. This is essential because online brokers have taken over the internet and are inundating users with an overwhelming number of advertisements promoting their respective brands. Some even go so far as to promise ridiculously high bonuses in addition to extremely high leverage. Potential readers might get the impression from this that engaging in online trading in forex and other markets is a speedy way to build wealth.
However, many brokers do not provide accurate disclosure of the dangers that are connected to the products that they are selling. Additionally, the majority of the brokers who market their services to South Africans and accept customers from that country are authorized by the Financial Sector Conduct Authority (FSCA).
It is impossible to overstate how important it is for traders based in South Africa to work with a broker that is regulated by the Financial Sector Conduct Authority (FSCA). If you are a retail trader, you have an obligation to verify that your broker possesses a valid FSP number and that it is permitted to offer the products in which you are interested in engaging in retail trade. This will safeguard you against fraudulent brokerages.
Why You Should Never Trade Without Using a Licensed Broker from the FSCA
Protection from Regulations
Brokers are required to follow and comply with the regulations, as well as the laws and standards, that have been established by the Financial Service Conduct Authority (FSCA). In addition, it ensures that they do not participate in any activity that is against the law.
Investors' interests can be safeguarded through the application of the regulation. In the event that you engage in trading with an unregistered broker, you will have no recourse in the event that they cheat you or engage in any other type of fraudulent activity. If a licensed broker is found to have violated any of the FSCA's rules, it will be subject to disciplinary measures, one of which could be a ban.
In the event that the regulated broker participates in any actions that are not permitted by the Regulator, it is also doable to get retrieval of any lost funds in the event that this occurs.
Dealing With Honesty and Openness
Brokers and financial service providers that hold a license from the FSCA are required to conduct their business honestly and with the best interests of their clients in mind at all times. They are also prohibited from manipulating the markets for their benefit.
A licensed broker is typically expected to send financial statements on a monthly, quarterly, or annual basis, depending on the circumstances. Traders and the general public have the peace of mind that comes from knowing that the activities and financial status of the brokerage firm are being routinely monitored thanks to this practice.
If you are dealing with an unauthorized dealer or broker located offshore who is not required to adhere to any regulatory rules in South Africa, then it is impossible to know whether or not that dealer or broker has adequate financial resources. The broker in question may be a con artist.
The Safeguarding of Traders' Funds
Regardless of the amount of capital that they have available, each investor has a responsibility to ensure that their investments are adequately protected. It is possible for an unlicensed broker to disappear with an investor's money and refuse to provide withdrawals in this scenario.
Trading with a licensed broker protects you from the increasingly common illegal behavior that have become prominent in modern times. This is one of the reasons why you should trade with a licensed broker.
Because licensed brokers can't afford to risk losing their licenses, they are obligated to conduct themselves in a manner that protects the funds belonging to their customers. It is against the law for a licensed broker to use an investor's funds for anything other than what the funds were originally intended for.
Because of the policies that were established by the regulators, it is forbidden for brokers to use the investments of their customers for their financial gain. In this manner, you can safeguard not only your funds but also your profits and investments.
Customer Support and Other Forms of Recourse in the Case of a Dispute
An FSCA licensed broker will typically provide clients and customers with a variety of mediums of communication, in the event that you have any issue or problem with your broker and there is a need for you to contact them. This includes messages sent via email and local S.A. You can contact them via live chat, or their phone number, and in some cases, you can even go to their local office in South Africa. You must only trade with a broker who has an FSP number for a number of important reasons, one of which is that it ensures you will have someone to talk to if there is a problem with your trading account.
Additionally, as part of their customer support network, licensed brokers offer educational services such as instructional videos and other education programs to new investors. These services are intended to provide new investors with the knowledge and skills necessary to flourish and be successful in the financial sector.
Defense against Unfair Competition
Should an FSCA licensed broker become engaged in any form of financial malpractice, the FSCA will not hesitate to take disciplinary action against the broker and the brokerage firm.
The Financial Services and Consumer Act (FSCA) protects you from a variety of unscrupulous financial practices, including, but not limited to, interfering with the trading system, attempting to manipulate the rates and trading positions to their advantage, and seizing client funds for no apparent reason.
During their investigation, the team at Safe Forex Brokers SA discovered that more than 40 foreign and offshore regulated forex and CFD brokers recognize clients from South Africa. If you are doing business with any of these brokers, then you run the risk of dealing with unfavorable counterparties. In the event that such a broker is found to be fraudulent or declares bankruptcy, the client's funds will be lost, and it will be extremely difficult to get them back.
When you start trading with a licensed broker, on the other hand, they are obligated to conduct themselves in accordance with the stringent rules that have been established by the regulators. In the event that they do not comply with them, their license may be revoked, and they may also be subject to legal action.
Security of Your Personally Identifiable Information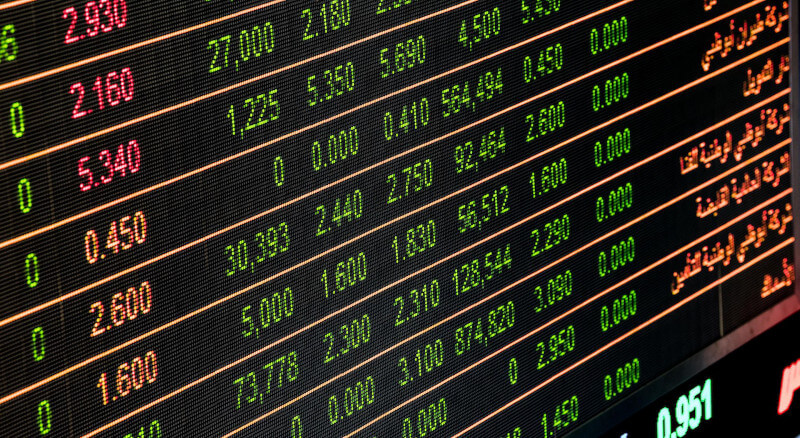 Every company that conducts business in South Africa is required to adhere to the regulations outlined in the South African Protection of Personal Information Act (POPIA).
Those who acquire customer data are required by this act to securely store it and to take precautions to ensure that it does not become public. In addition to that, it provides for the imposition of penalties for violations of the POPIA act. An FSCA licensed broker or FSP is required to comply with this act, and as a result, they are required to adhere to stringent security compliances. These compliances ensure that your sensitive information, such as your passcodes, credit card details, and so on, is protected.
Avoid Conducting Business with Unregistered Financial Service Providers at All Costs
Trading activities conducted online have been taken over by groups or individuals with nefarious objectives. The FSCA felt it was necessary to institute the FSP number in order to protect individual South Africans who were interested in investing in the financial sector from the numerous instances of fraud that had occurred.
Because licenses can be awarded for a variety of financial services in addition to brokerage, you are obligated to check with the FSCA to ensure that your broker is authorized to provide the financial services that you require. It has come to our attention that certain brokers are providing services for which they do not possess the appropriate authorization.
With the data at your fingertips, you won't have to worry about falling for investment cons or dealing with unlicensed brokers. Perform the necessary research and checks to determine whether or not the broker you are communicating with is authorized or licensed to provide the products in which you are interested in trading.