As footsteps leave impressions in the sand, so do digital footprints on the web. If so, what sort of legacy do you hope to create? In this piece, you'll learn the value of telling your brand's narrative and the steps to take to do it effectively.
How much influence have you let others have over your product offerings? How do they view your company? Do you seem to have disappeared from the internet or are you on the verge of extinction? Instead of letting people form a bad or blasé impression of your brand, take charge of the story.
What is a Digital Footprint?
A company's digital footprint includes everything that represents it online. When you browse the internet, a digital breadcrumb trail of info about you is left behind. A digital footprint is the total of all information about you that has ever been stored or sent online. In what kind of articles do you hope to have your name and company mentioned? Which brand narrative will you be telling?
To Leave A Digital Footprint Is Crucial
What happens to your company if you can't be located online? People who aren't familiar with your company's history may make up their version. Only having your social media accounts pop up in a Google search isn't enough to tell consumers.
Organizations on a global scale customers will look you up on Google to see what others are saying about you, and if they don't discover anything negative, they will move on to the next company. Nobody wants to get taken advantage of by one of the many "ghost" businesses that operate online. Telling your brand's story on a reputable website allows you to expand your online presence, direct the conversation, and guarantee that the proper information is being disseminated. In addition, when interested parties would like to write about you, they do so because they have positive things to say. It's a base around which individuals can construct their ideas. The lack of access to crucial data may have a devastating effect on any firm.
The Value of Digital Footprints
Let's get straight into the reasons why you require a digital trial and the advantages associated with it.
It Facilitates the Communication of Your Brand's History
When promoting your company, how do you describe its history? By showcasing your company on your site and other reputable online resources. You have room for imagination here; share some background about yourself and the impetus behind your endeavor. Plus, you get to spread the word about the positive values it offers and the image you hope people will form of you as a result.
It's a Great Way to Get Your Name Out There!
You and your company will be thrust into the spotlight. You may have your business show up on the first page of Google search results when people look for the things you sell. A significant part of being more visible is working on your social media channels. Putting forth the effort to regularly provide useful material can establish you as the authority in your field.
You Entice Financial Investors
There are other ways for investors and others looking for trustworthy relationships to get introduced to businesses. Pitches and an internet presence are two other options. Having a sizable internet presence makes it easy to be located online.
It Influences How People Perceive You
When you're in charge of your online persona, people start to regard you more seriously. This means they will spread the word about you and boost your reputation.
Establishes Your Credibility
You can influence the conversation and how people perceive your brand by posting consistent narratives across all of your social media channels. And as your reputation grows, so does your credibility.
Varieties of Electronic Footprints
A digital footprint can be either passive or active, with the former being the more common sort.
The Passive Type
In today's technologically-driven world, it's easy to unwittingly leave behind a lot of information about yourself online. Your browser's history, IP address, and estimated location are all examples. For another, by accepting a website's cookies, you are essentially giving that site permission to monitor your browsing habits and serve you more relevant ads.
An Energetic Digital Footprint
A proactive digital footprint is purposeful and direct, as opposed to the passive one. It's formed whenever you voluntarily share data online.
Digital Footprint Examples That Are Active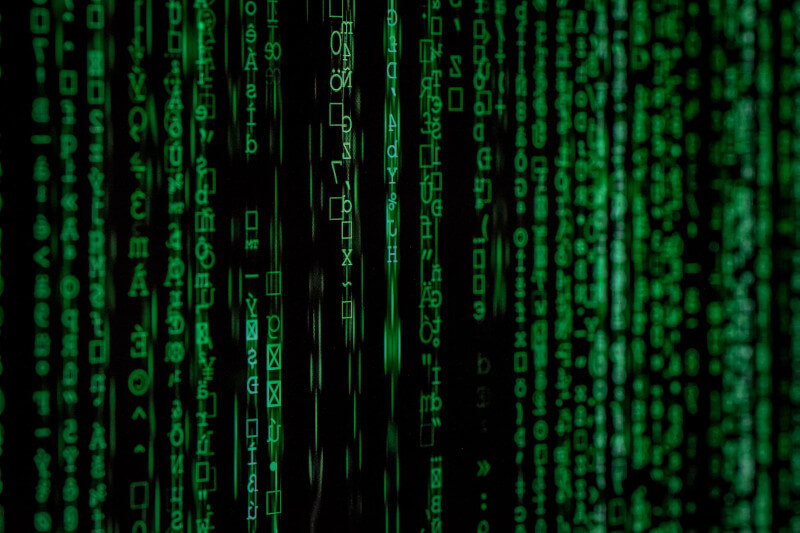 The most well-known kinds of contemporary digital traces are:
Website
Make use of the information provided in your Company Profile to share the story of your company. Since it is your business and page, you are free to say whatever you want. It's high time you set up a website if you haven't already. There is a free version available while you work on making your own.
Networking Sites
You shouldn't let the fact that you're an introvert or antisocial person affect your brand. These individuals are crucial to the success of your digital presence. You can hire someone else to manage your social media accounts if you don't feel comfortable doing so. That's why, across all industries, there are now dedicated social media managers in most company staff. Common resources that can be used are:
Facebook
Twitter
Instagram
LinkedIn
Pinterest
WhatsApp
Telegram
Ratings
Reviews
A Site Maintained by Someone Else
For instance, if you were a baker, you might get asked on Quora (an online community) whether sugar is measured in tea or tablespoons. Having a public profile and account helps establish credibility in the eyes of potential clients, investors, and business associates. Among the most frequented online destinations are:
Quora
Nairaland
The Reddit Medium
Facebook Group
Profiling
This strategy typically requires payment. Businesses charge for the privilege of hosting your chosen publications. Any way you want it, they'll create a profile of you and your business. There are a variety of methods for profiling:
Articles that Tell a Brand's Tale
PR and press releases
In various forms of media such as display ads, targeted ads, SEO marketing, television, radio, etc. For more information on how content strategists can boost your digital footprint, click here.